On Tuesday 16th July, at 7.30 pm we are delighted to celebrate the launch of a new crime imprint from the acclaimed independent publishing house Canongate; Black Thorn, which will be dedicated to publishing compulsive, high quality crime fiction. We are thrilled that Simon Brett and Caro Ramsey, two veteran crime authors from the new Blackthorn imprint, will be joining us at the Gluck Studio to discuss their craft.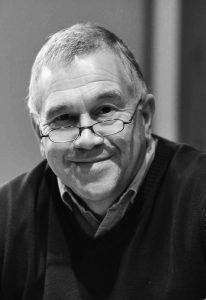 Sussex resident Simon Brett is a very well-loved crime writer, who was awarded an OBE for 'services to literature' in 2016. In 2014 he won the CWA's prestigious Diamond Dagger for an outstanding body of work. Simon has written over 100 books and plays, with the Fethering Mysteries series being one of his most popular and enduring creations, so fans will be delighted to learn that now Blackthorn are publishing The Liar in the Library, the most recent instalment of the Fethering series. Filled with eccentric suspects, red-herrings and twists at every turn, and starring much-loved, eccentric, amateur detectives Jude Nichol and Carole Seldon, Simon Brett proves once again that he is the master of the modern who-dunnit.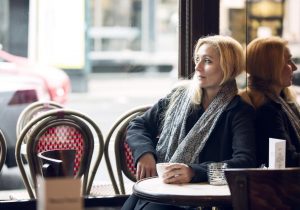 Meanwhile, Glaswegian author Caro Ramsay is also a seasoned professional – The Suffering of Strangers is the ninth book in her critically acclaimed DI Anderson and DS Costello series. Never fearful of facing sensitive or serious issues head on, Caro tackles topics ranging from violent child abuse and sexual assault to child trafficking. Her novels are informed by her diploma in Forensic Medical Science from Glasgow University and from her own involvement in healthcare as a successful osteopath.  The Suffering of Strangers is a tautly plotted and compellingly gritty drama centring around a child abduction case, set amidst the seedy back streets of Glasgow.
We are really looking forward to hearing Simon and Caro discuss the nitty-gritty of crime writing, it promises to be a fascinating evening for curious crime fans!