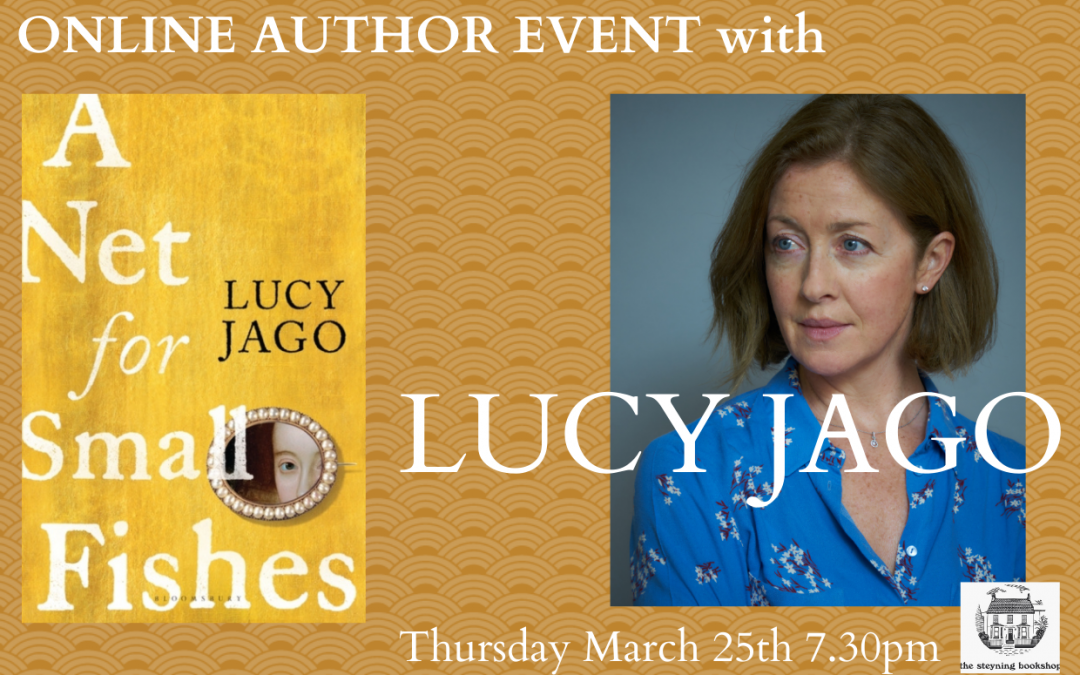 On March 25th we will welcome novelist & biographer Lucy Jago, who'll be discussing her wonderful new historical novel 'A Net for Small Fishes' live online via Zoom. All 3 of our bookgroups are reading 'A Net for Small Fishes' but we are keen for this to be an open event for interested readers far and wide! Entry to this event is FREE with purchase of 'A Net for Small Fishes' from the Steyning Bookshop. This will be a book-group style discussion, whereby most participants will have read the book already, so we suggest buying and reading the book prior to the event, to avoid spoilers! You can buy the book via our online store here (be sure to include your email address for the Zoom link!) or ring us on 01903 812062 to pay & collect from our porch collection box.
'A Net for Small Fishes' is a richly-imagined historical novel set at the Jacobean court, loosely based on a true scandal that rocked the court of James the First. It is already attracting rave reviews such as this, in the Guardian, which calls the novel 'gloriously immersive'.
Lucy Jago
Lucy Jago is an award-winning writer of fiction and non-fiction, and a former documentary producer for Channel 4 and the BBC. Her first book, The Northern Lights, won the National Biography prize and has been translated into eight languages; her YA novel, Montacute House, met with critical acclaim in the US and the UK.
Lucy was awarded a Double First Class Honours Degree from King's College, University of Cambridge, and a master's degree from the Courtauld Institute, London. Lucy is a Fellow of the Royal Literary Society and lives in Somerset.