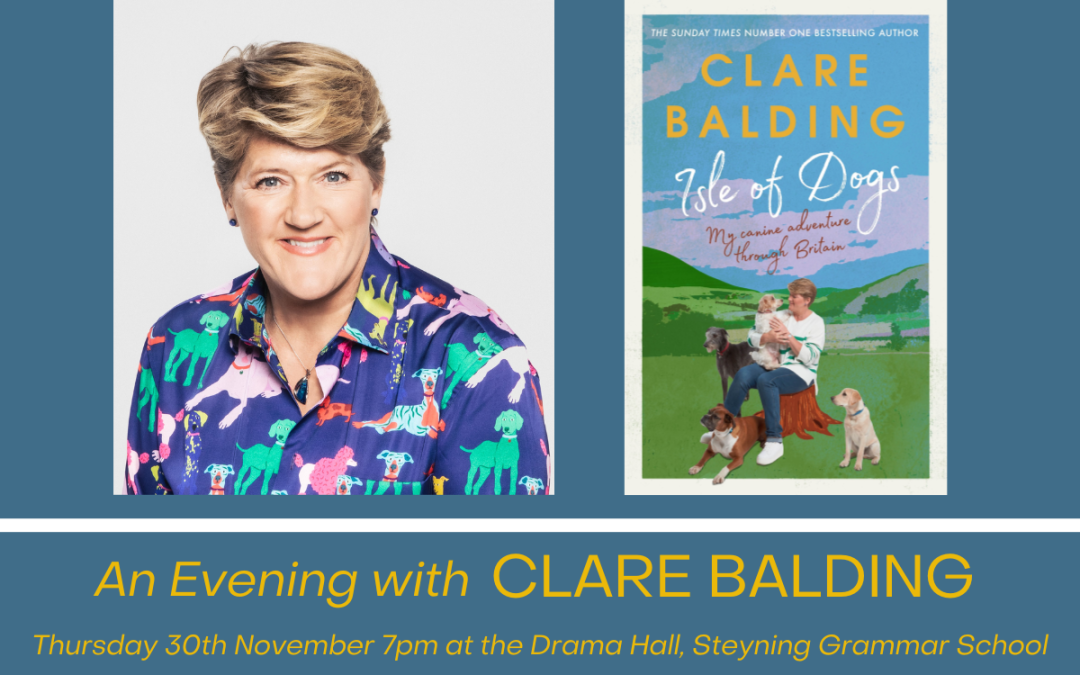 Join 'National Treasure', broadcaster, author, and dog-lover Claire Balding for a canine adventure around Britain as she talks about her new book Isle of Dogs.
Clare Balding has always been fascinated by the impact dogs have on our lives and the way they have shaped Britain across the centuries. In Isle of Dogs, she explores the characteristics of our favourite breeds, why we're drawn to them and what they bring out in us, from how we work to how we live.
Clare journeys from Battersea to the Orkney Islands meeting dogs and their owners, to explore the many roles dogs fulfil and the history of how they became such an intrinsic part of our lives. She meets people whose everyday survival depends on their dog, and those whose experience of life has been transformed by them. She also explores our long canine history, rediscovering long-lost working breeds and investigating why it was that our relationship with dogs changed during Queen Victoria's reign.
We are famed as a nation of dog lovers, but do we truly appreciate how much our lives and our history have been shaped by our connection to dogs?
CLARE BALDING is an award-winning writer and broadcaster who has been at the forefront of TV sports presenting since 1998. She has presented the television coverage of Crufts for nearly two decades and presents Lost Dogs Live on Channel 5, which helps reunite missing dogs with their owners. During most of her childhood she thought she was a dog and has tried to live with the mentality of a Labrador puppy: be pleased to see everyone and treat every new task as an exciting adventure. Her first book, My Animals and Other Family, was published in 2012 and won the National Book Award for biography of the year.
EVENT INFORMATION: A SINGLE TICKET IS £22 AND ADMITS 1, INCLUDING A COPY OF ISLE OF DOGS(RRP £22) FOR COLLECTION ON THE NIGHT. COUPLES TICKETS ARE £32 AND ADMIT 2 PEOPLE INCLUDING 1 BOOK FOR COLLECTION ON THE NIGHT.
At the end of Clare's talk she will meet the audience and sign books. Only copies of the book received on the night can be signed.
There will be bar accepting payment by cash & card. 
DOORS OPEN 6.15pm, TALK STARTS at 7pm
THE DRAMA HALL IS SITUATED AT THE SHOOTING FIELD STEYNING GRAMMAR SCHOOL CAMPUS, POSTCODE BN443RX. Please access via SHOOTING FIELD, NOT from the coach park / leisure centre on the Horsham Road. There is a large car park within the school grounds after you pass through the green gates. 
CLICK ABOVE OR HERE TO BE TAKEN TO OUR TICKETING WEBSITE (BOOKING FEE APPLIES) TiCKETS ALSO AVAILABLE IN STORE OR BY TELEPHONING THE BOOKSHOP ON 01903 812062