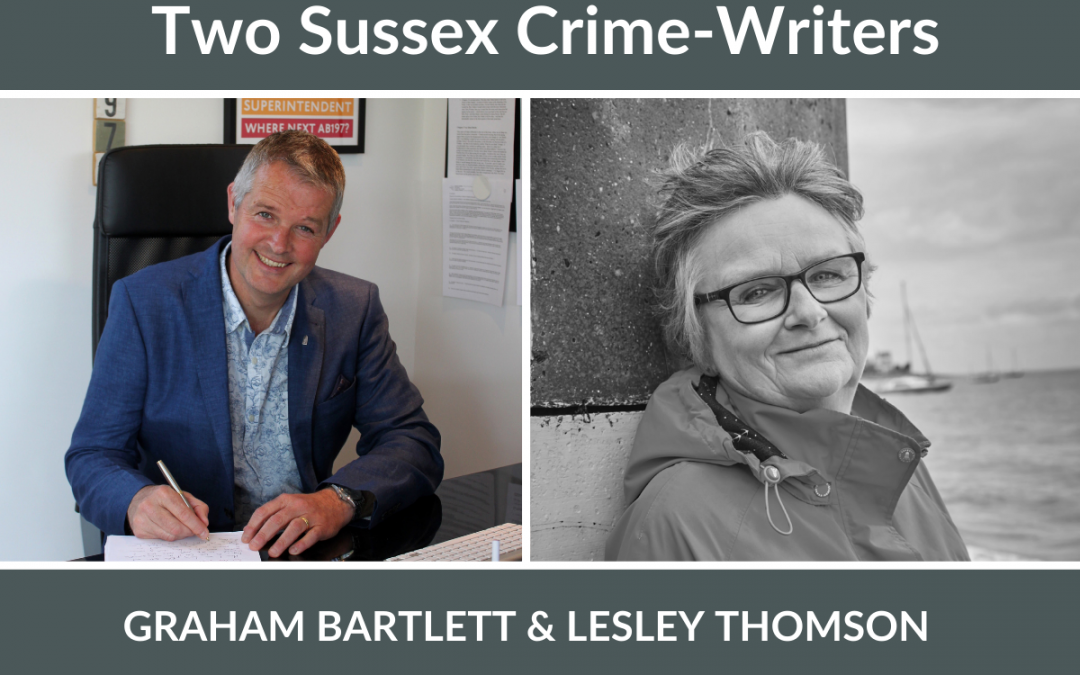 A fascinating evening with two Sussex crime writers: Graham Bartlett and Lesley Thomson.
Graham Bartlett will introduce his new novel Bad for Good – a gripping, gritty and authentic thriller set in Brighton. Graham Bartlett was a Sussex policeman for over 30 years, rising to become Chief Superintendent and police commander of Brighton & Hove, and now works as a crime consultant, advising writers such as Peter James, Mark Billingham, Elly Griffiths, as well as running courses and seminars. He is the author of 2 best-selling 'True Crime' books; Babes in the Wood, and Death Comes Knocking.
Lesley Thomson will introduce her new novel The Companion, a gothic thriller set in the heart of Sussex, with echoes of Agatha Christie and Barbara Vine. Lesley is a seasoned, award-winning crime writer, the author of the Detective's Daughter series, which feature a feisty, methodical cleaner as their heroine, as well as many standalone novels. Lesley teaches creative writing at West Dean College and runs her own crime writing course.
Lesley and Graham will be in conversation with Gudrun from the Steyning Bookshop, who'll be teasing out all their most grisly research stories!
A glass of wine / soft drink will be served on arrival.
Buy tickets here