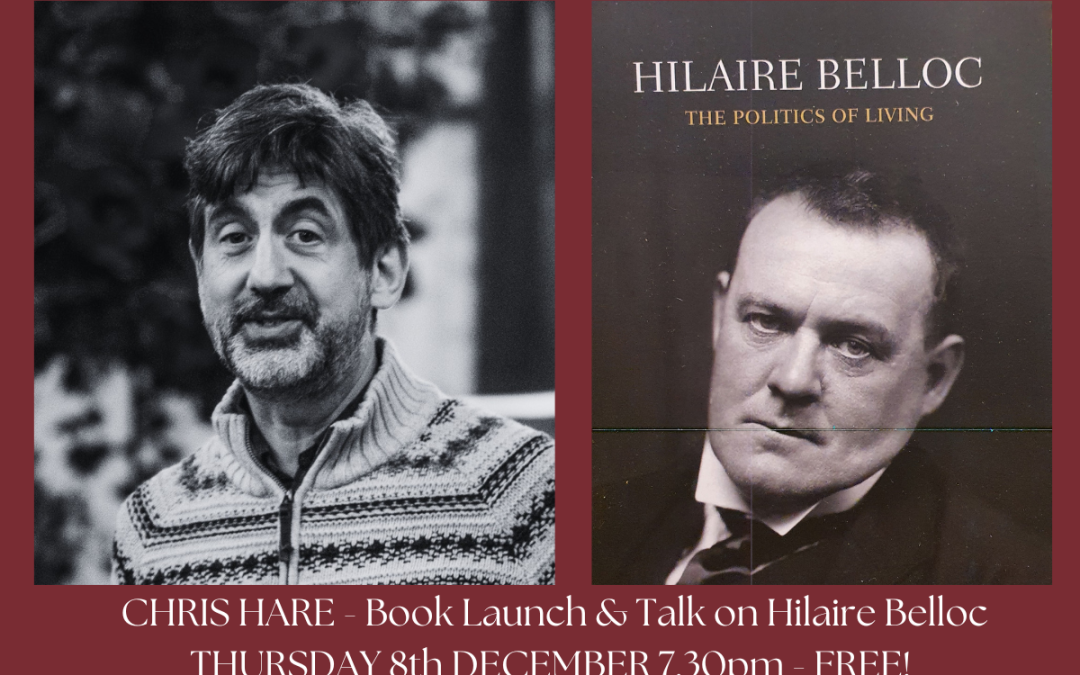 Join us for a convivial, cosy evening at the Bookshop, celebrating the launch of local historian Chris Hare's new book Hilaire Belloc – The Politics of Living, on Thursday 8th December at 7.30pm. Wine & nibbles will be served, and Chris will give a talk about his insights into the life and work of the controversial figure.
Hilaire Belloc was a Franco-English writer and historian of the early twentieth century, who grew up in Slindon in West Sussex, and is buried in the Catholic church at West Grinstead. He is famous for his poetry and song celebrating the Sussex countryside, but was also an orator, sailor, satirist, writer of letters, soldier, and political activist. Chris Hare – a lifelong Belloc reader – takes a fresh look at Belloc's career and his attitudes towards religion, politics, war, nature, and mortality, as well as examining claims made alleging Belloc to be anti-Semitic.
Chris Hare runs his own heritage consultancy, History People, and has written extensively on the history of Sussex, its folk music, and Worthing, his home town, in particular. Chris has an MA in Life History from the University of Sussex.