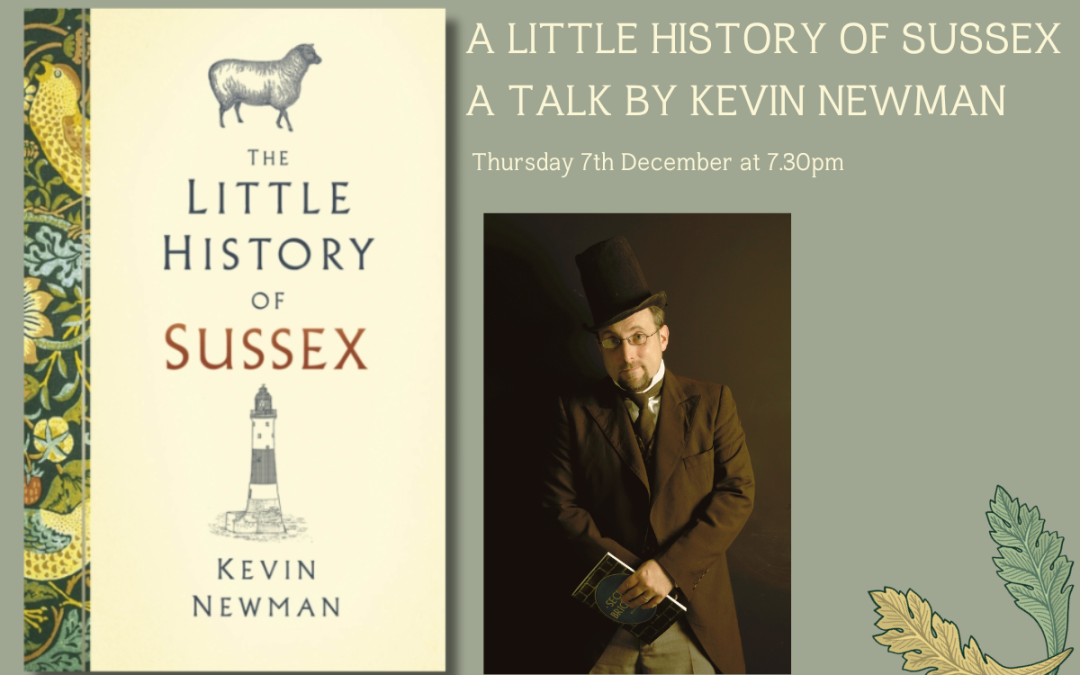 THURSDAY 7th DECEMBER 2023, 7.30pm
Join local historian and author Kevin Newman as he takes us on a whistlestop tour through the history of Sussex, from prehistory to the present day. This event celebrates the release of Kevin's new book A Little History of Sussex, published by The History Press. Kevin will give an illustrated talk, with slides, featuring highlights from the book, which is an engaging and lively read, as Kevin has an eye for the absurd, droll and unusual!
EVENT INFO:
The venue is the historic Brotherhood Hall, part of the old Steyning Grammar School buildings in Church St – we regret that there is no disabled access to the Hall which is on the 1st floor, accessed by a staircase.
Doors open 7pm, talk starts at 7.30pm
Tickets include welcome drink upon entry
Ticket prices: £14.99 for our bargain book with ticket deal – get the book and the ticket is free! Book RRP £14.99, hardback copy.
£7 for ticket only – you can purchase books on the night at RRP.
Tickets can be purchased online via TICKETSOURCE by clicking link below (booking fee applies) or by phone on 01903 812062, or in person from the Steyning Bookshop