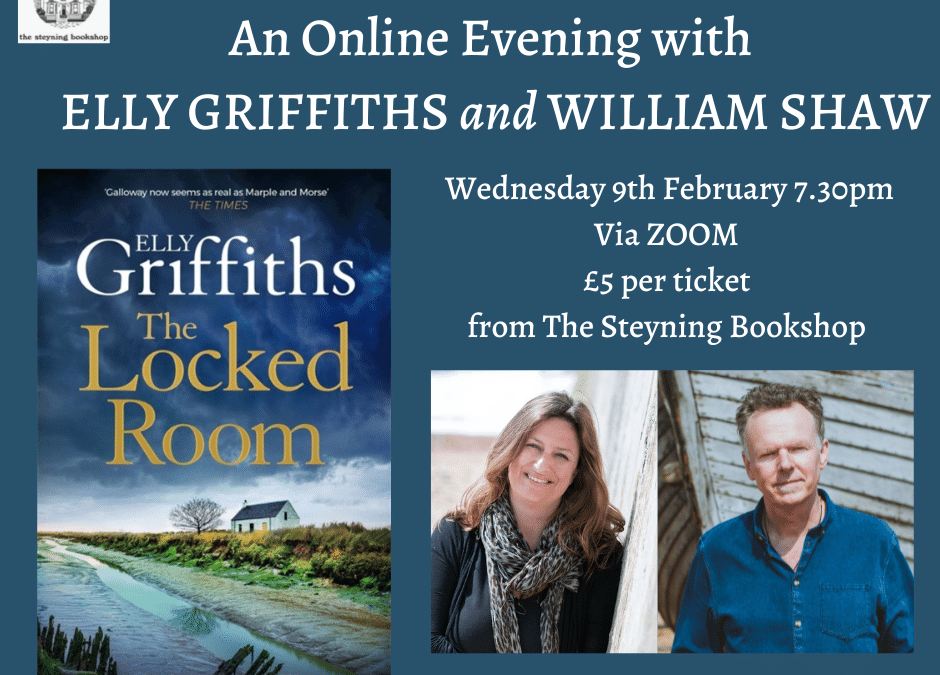 We are delighted that our favourite thriller writer, Elly Griffiths, will join us live on Zoom, to discuss The Locked Room – the 14th novel in her bestselling 'Ruth Galloway' series. Proceedings will be ably managed by fellow crime writer, William Shaw.
Wednesday 9th February, 7.30pm, Online via Zoom.
Tickets are £5, and ticket-holders are entitled to £5 off a SIGNED copy of The Locked Room – please pop in or call the bookshop to arrange your signed (and name-dedicated, if you wish!) copy.
Ticket holders will receive an email with the Zoom link after booking. Click HERE to book! Or the button below!
The Locked Room sees Ruth and her daughter return to their Norfolk cottage, only for COVID to strike. While Ruth struggles with home schooling, she and her daughter strike up a friendship with the new next door neighbour, Zoe. Meanwhile, Nelson is investigating a series of mysterious deaths, women who may, or may not have died by suicide. An archaeological discovery unearthed during the investigation leads Nelson to Ruth's door – breaking curfew – where Nelson finds Ruth chatting to her neighbour …a woman Nelson recalls from a long ago case….