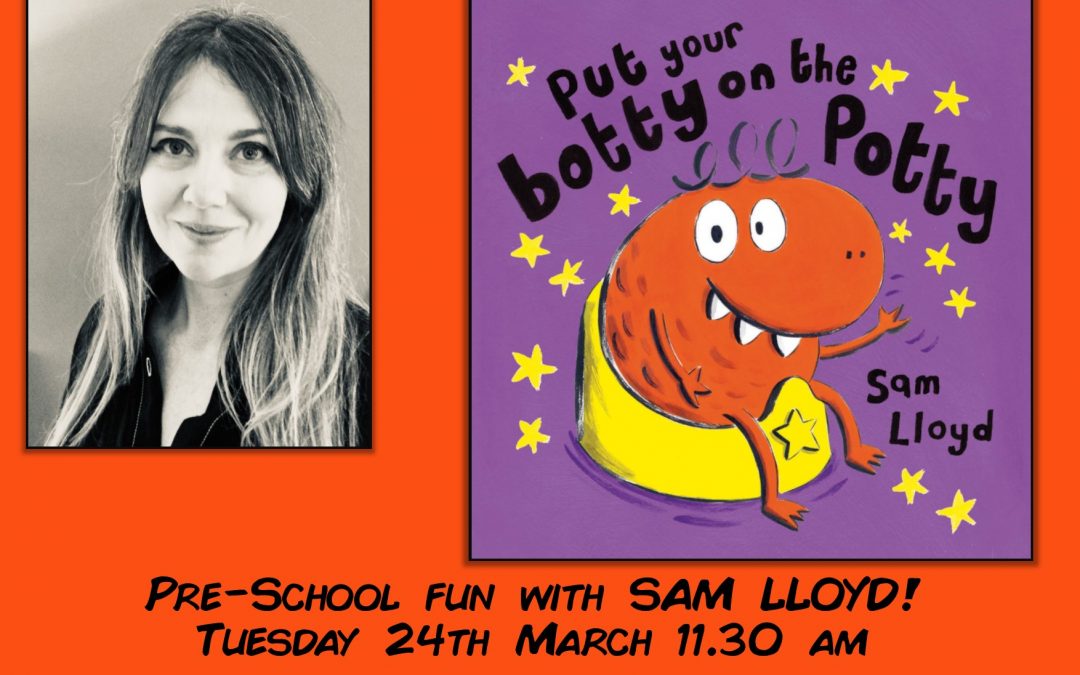 A fun weekday morning session for pre-schoolers with popular author / illustrator Sam Lloyd, on Tuesday 24th March at 11.30am.
Sam's event will be based around her new picture book Put Your Botty on the Potty, a brilliant, funny and fresh take on the potty training book! There will be stories, singing, colouring and sticking, and children will be able to create their own 'Moo Monster'…and put him on the potty!
Sam Lloyd is hugely talented at creating laugh-out-loud funny books for children. Her titles include the Whoops-A-Daisy-World series and Mr Pusskins, which was the winner of the Roald Dahl Funny Prize, and the Booktrust Early Years Award for Best Pre-School Book. Sam's novelty books include Calm Down, Boris, Hello Dudley, What's In Your Tummy Mummy, Grumpy
Gertie and Farty Fred.