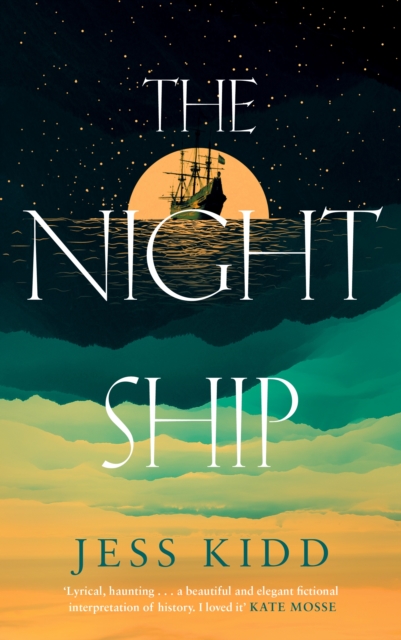 A mesmerising, hard-hitting and heart-wrenching historical novel, based on a real shipwreck in 1629, which interweaves the parallel stories of two unforgettable child narrators, 350 years apart.
The Night Ship of the title is the Dutch merchant vessel Batavia, which set sail to the Spice Islands (present-day Indonesia) in 1628. Aboard are over 300 souls: sailors, soldiers, merchants, wives & children, including our narrator, 9-year-old Mayken, travelling with her beloved nurse-maid Imke to join her father on his Batavian estate, following the death of her mother in Holland. Feisty Mayken soon wins the hearts of all on board, both above and below deck. As the months of gruelling sailing tick by, conditions deteriorate in the sweltering heat, and Imke becomes gravely ill. Mayken becomes convinced that a monster, the Bullebak, has bitten Imke, and is still lurking aboard, and her investigations below deck also reveal simmering tensions and mutinous intentions amongst the crew. When the Batavia runs aground and is wrecked on a coral reef, Mayken is amongst the survivors who eke out a living on a tiny island, but the horror is just beginning…
350 years later, in 1989, this same island has become the home of a small community of Australian crayfisherman, living roughly in beachfront shacks. 9-year-old Gil has just arrived on the island, sent to stay with his reclusive grandfather Joss, after the death of his mother. Gil becomes fascinated by local folklore about the little ghost-girl May, and ancient Aboriginal legends about the monster Bunyip, and here lie the stitches that weave the two stories delicately together. Gil's unconventional ways and dark past do not endear him to the islanders, who already have a bitter feud against his surly grandfather, and tensions begin to escalate, until the island erupts in violence, echoing the horrors of its history.
The Night Ship is a jaw-dropping story about the beauty and horror of human nature, rendered in exquisite prose, and Gil and Mayken will stay with you forever!